EyEnvy
ABOUT: Enhance your look with our EyEnvy® and FacEnvyTM products. From our face cleansers and exfoliators to our eyelash and eyebrow enhancers, you be able to enhance your own natural look.
LASH CONDITIONER: The EyEnvy® serum is now Canada's #1 salon exclusive lash conditioner! It is making its way across the globe and it is increasingly becoming everyone's must-have serum! The serum provides length, fullness, thickness and darkness to your own natural lashes, making you look like the star that you are.
EXCLUSIVE: EyEnvy®, amongst its other products, is an exclusive product that is sold only in spas and medical spas, salons or solely distributed by professionals. Our products maintain their value and their eminence that are put in the hands of the trusted and the very best in the industry.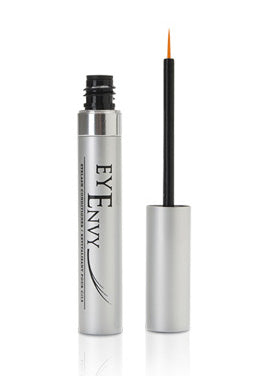 EyEnvy® Conditioner
refine is a an EyEnvy® retailer.
Please use the form below if you're interested in purchasing EyEnvy® Lash Conditioner as we are required to give you thorough instructions before fulfilling orders.
Contact Us To Purchase EyEnvy® Lash Conditioner